Company Profile
We are a company engaged in the management of international logistic (export-import), especially the China route to Indonesia. Since the inception of the company in 2005, we have continued to learn and develop through real experiences in the field.
Now, we have operational offices in Indonesia with branches in Medan, Jakarta, Surabaya and Semarang, while in China we have offices in Guangzhou and Yiwu. Through a solid partnership with Customs, Shipping lines and other related agencies. We are ready to continue to grow and become your trusted partner or One Stop Service for your Import Export business.
OFFICE AND WAREHOUSE LOCATIONS
We have offices and operation warehouses in China, at Guangzhou and Yiwu. While in Indonesia, we are located at Medan, Jakarta, Semarang, and Surabaya.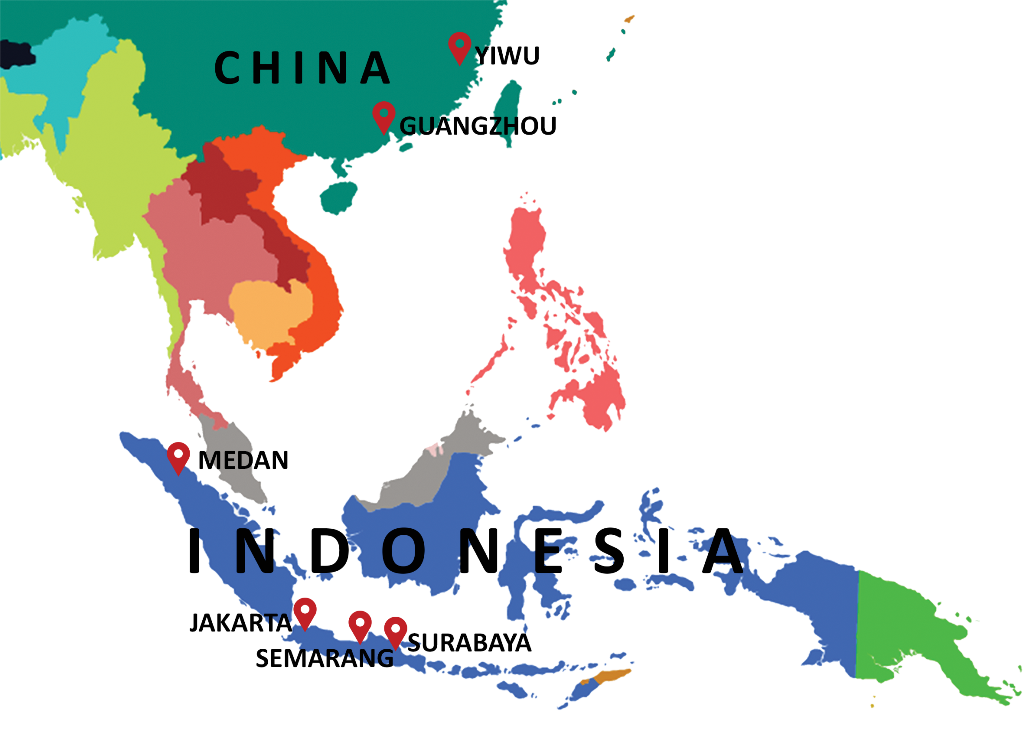 Process Of Delivering Goods
We provide shipping services starting from our China warehouse or supplier's warehouse in China, until the goods arrive at the customer's warehouse in Indonesia.
Service Time
Operational hour :
Monday-Friday at 08.30-17.00 WIB
Saturday 08.30-12.00 WIB
Closed on sunday and public holidays
Dedicated Team
We aim to be the best in the field of providing export and import logistics services, guaranteeing customer satisfaction, accommodating customer needs in the custom clearance process, and we can provide consultation and appropriate solution in the import and export process. This is also supported by the existence of an experienced working team, professional and high integrity in carrying out all duties and responsibilities of work.
Clients Say
Process of delivery of goods on time
Import process became easy with the services of PT. Infiniti International Logistic
PT. Infiniti International Logistic helpful in the import and export licensing processes
Process of exporting my durian goods is easier with the service of PT. Infiniti International Logistic
Team operation response is quite good
provide good service and on time delivery goods